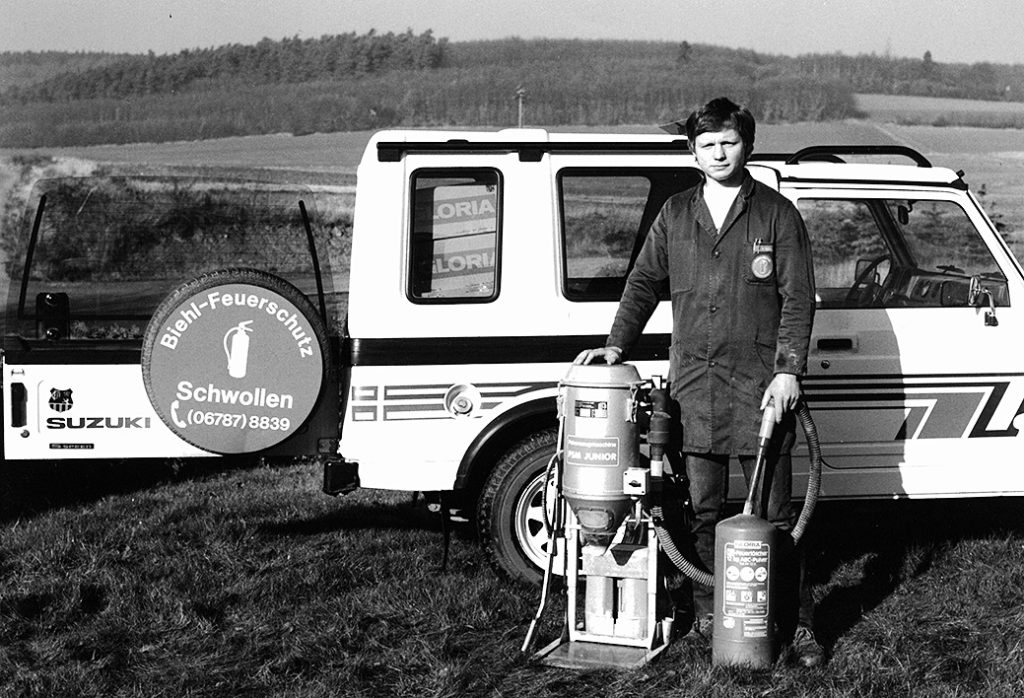 Company founder Roland Biehl, born in 1958 in Schwollen, made the decision to become self-employed in 1984: "Fire extinguishers deliver, test and fill…" began the first advertisement in a regional newspaper.
It was not an easy time: new regulations, dubious competitors, ignorant customers and a dubious franchisor as a business partner made the early years difficult. Lessons learned, experience gained, but also the foundation for a solid family business. Commitment, the ability to learn, honesty, enjoyment of work and dealing with people ultimately led to success.
In 2009 Roland Biehl trained as a fire protection officer and in 2012 as a fire protection manager. In 2013, the training as a fire protection planner was completed at the IHK Koblenz. We support builders, architects, companies and administrations with advice and action and also prepare expert opinions.
On January 1st, 2018 there was a change of generations. Roland Biehl handed over his company to Marc Ritter; also a "swollen boy". Since then, the company has been continued in the spirit of "Roland". Of course, he is still happy to provide us with competent support, be it with questions about fire protection or in the field of training.
As part of the smoke detector obligation, we maintain smoke detectors for real estate companies and property management companies, and of course for all apartments and buildings. Schools and kindergartens, administrations, hospitals, fire brigades, retirement and nursing homes have trusted us for many years. In addition to the maintenance of fire extinguishers, wall hydrants, hoses and extinguishing systems as well as fire protection flaps, we also do fire protection work after internal structural changes.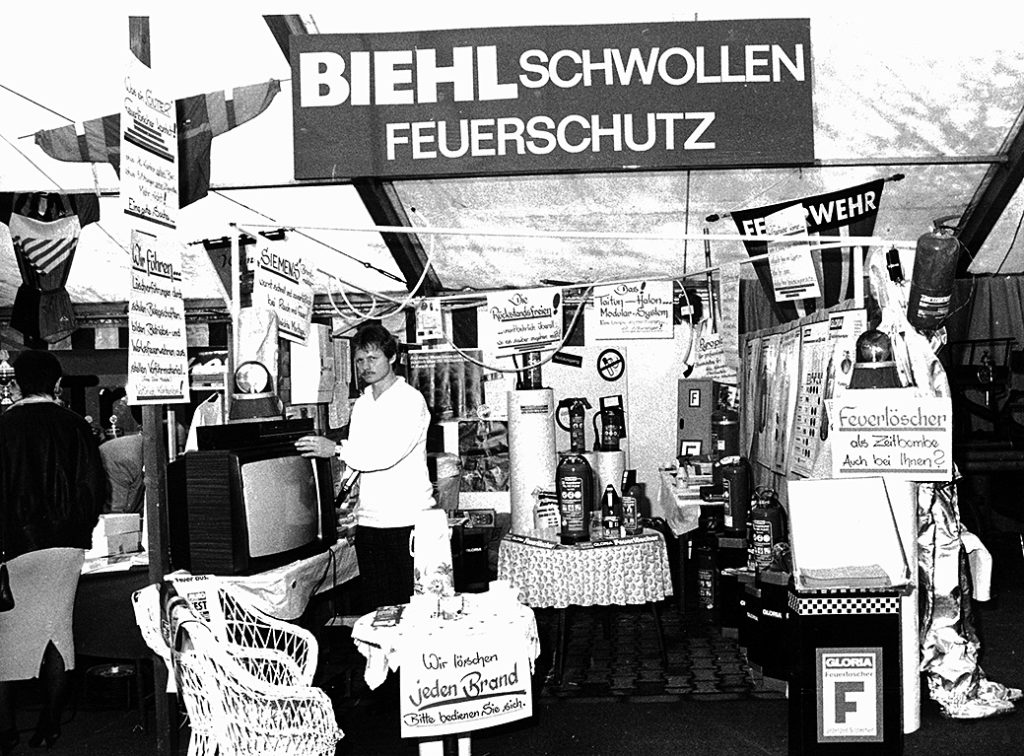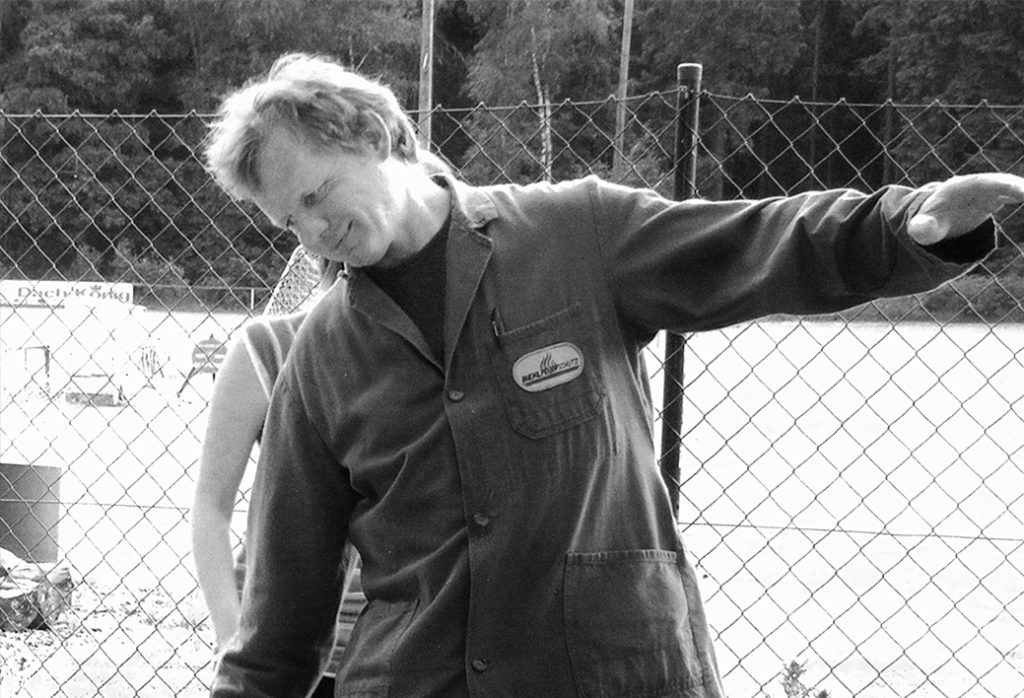 For our major customers and their branches, we regularly carry out the maintenance of smoke and heat extraction systems (RWA) and other fire protection systems throughout Germany. In addition to selling fire protection products, we also install them, of course, either by our specialist staff or in cooperation with one of our service partners.
About 3000 customers value our quality and reliability. Some people are surprised where and at what time of the day or night Biehl's vehicles are in use. The team at Biehl Feuerschutz would like to continue to meet the requirements of customers and the market to the best of their knowledge and belief!
Our team today and our development