JOCKEL CAFS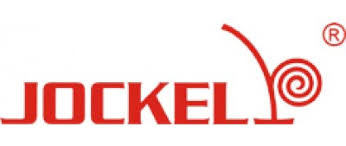 Portable and Wheeled Compressed Air Foam Systems
Jockel CAFS (Compressed Air Foam Systems) are compressed air foam extinguishing devices that produce high-quality compressed air foam for an improved range of services for fighting solid and liquid fires.
CAFS APPLICATIONS
CAFS fire extinguishers are primarily professional devices that are suitable for trained users. They are used by fire brigades and factory fire brigades and are used in companies that are subject to a particular fire risk, e.g. B. in chemistry, petrochemistry, in off-shore areas, recycling industries or in the metalworking industry. Mobile CAFS are ideal for areas that are very crooked or difficult to access with heavy equipment, such as in high-bay storage systems.
HOW PORTABLE CAFS WITH MIXING CHAMBER WORK

BENEFITS OF JOCKEL CAFS FIRE EXTINGUISHERS
CAFS are always ready to go
Regardless of external energy sources, CAFS fire extinguishers can be used immediately.
CAFS convince with high extinguishing performance and extinguishing effectivity
CAFS are suitable for firefighting in classes A and B. Compressed air foam sticks and settles on the flammable material, so that extinguishing agents can be saved.
CAFS are user-friendly to operate*
Simply turn on the rotary valve of the compressed air bottle. Use the dosing wheel of the mixing chamber to set the desired foam consistency "dry" or "wet". Dose the extinguishing agent with the extinguishing gun.
CAFS increase security for the user
With an increased throw distance, fires in areas that are difficult to reach or with enormous heat development can be safely extinguished while maintaining an increased safety distance.
CAFS preventively protect surrounding areas
Surrounding objects at risk of fire can be protected preventively by building up foam barriers
CAFS master vertical and horizontal planes
Extinguishing agents can be saved thanks to the very good adhesion of the foam to vertical and horizontal surfaces.
CAFS ensure low consequential damage
The fire damage is minimized by the rapid extinguishing effect of the extinguishing agent.
JOCKEL-CAFS are available with environmentally friendly extinguishing agents
The CAFS fire extinguishers are also available with JOCKEL GREEN Foam, a fluorine and solvent-free extinguishing agent. It is neither persistent nor bioaccumulative nor toxic. Since GREEN Foam CAFS can be used for both non-polar and polar fires**, they are ideal when the user is not 100% certain about the type of burning liquid or its mixture.
CAFS can be continuously adjusted
In the event of a fire, action has to be taken quickly. While the first attack is usually carried out with wet foam in order to extinguish the fire quickly through cooling, the second step is to build up a solid carpet of foam to prevent reignitions. With the CAFS Flex devices
"DRY" and "WET" can be continuously adjusted using a practical rotary knob, so that the situation can be reacted to at any time. This is particularly advantageous when isolating potentially explosive goods or when decontaminating oil and fuel.
CAFS are easy to refill
The external compressed air bottle can be refilled with both breathing and device air, which is available at every fire brigade.