We sell Jockel fire extinguishers. But why a fire extinguisher from Jockel?
There are many reasons for Jockel fire extinguishers: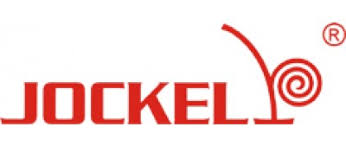 Fire situations are absolutely exceptional situations in which stress, fear and panic spread quickly. Our goal is to provide the mostly inexperienced user with a fire extinguisher with which he can fight the fire quickly and easily. Because the faster and more efficiently fires are dealt with, the less damage there is: no fire victims, no damage to property, no downtime and reduced environmental impact.
Quality made in Germany
Easy operation with immediately recognizable functionality, high extinguishing performance and comprehensive product safety are decisive for successful extinguishing. Here we rely on Made in Germany – a seal that still stands for absolute top quality.
Top ratings for added security
Top ratings convince with an even stronger extinguishing power. Above all, they offer the inexperienced user additional extinguishing potential and enable him to bring fires under control even more quickly, even without trained extinguishing tactics.
For the love of the environment with bio-extinguishing agents
In addition to fire protection requirements for more extinguishing performance, we also focus on environmental compatibility and disposal. For example, we have reduced the fluorine content in foam extinguishers to the absolute minimum. Our foam extinguishers are characterized by future-proof formulations with improved biodegradability.